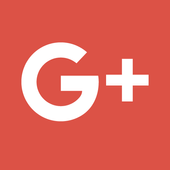 The Description Of Google+
Google+ is now only available for G Suite customers, and it is no longer available for consumer (personal) and brand accounts.
Learn More:
https://support.google.com/plus/answer/9217723
G Suite customers may see some changes to Google+ features related to the consumer
Google+ shutdown. You can talk to your G Suite administrator to
learn more
(https://support.google.com/a/answer/6208960),or you can find
more details
here:
https://support.google.com/a/answer/9229693.
You can also expect a new look and new features soon.
Learn more:
https://cloud.google.com/blog/products/g-suite/new-enterprise-grade-features-in-googleplus-help-businesses-drive-collaboration
Google+ Additional Information
Latest Version:

11.4.0.278372697

Publish Date:

2019-11-20

Requirement:

Android 5.0+
Post a comment below
There are no comments yet.
Authentication required
You must log in to post a comment.
Log in